Discover more from The German Review
News & analysis on politics and current affairs in Germany. Helping an English-speaking audience stay smart about Europe's major power.
Over 4,000 subscribers
To hell with federalism (long live federalism)
This newsletter is a four-minute read
Dear Reader,
In today's newsletter - German federalism and toilet paper…
We rely on readers to share the newsletter to help us grow. So, if you know someone who'd like to read it, please forward it on.
Regards,
Jörg & Axel
---
Five things:
It should come as no surprise to learn that Germany is Weltmeister in letter sending -  a staggering 60 million are sent every day. But for everyone whose filing cabinet is bursting at the seams, there is hope. A study by Bitkom has revealed that 90 percent of German companies aim to replace mail with digital communication in the near future. This is quite a shift, just two years ago not even 40 percent saw the benefit of email over snail mail.

Police in Hessen have opened an investigation against environmental activists who on Tuesday abseiled from a bridge onto the A3 Autobahn in protest at the construction of another one, the A49. The ensuing Stau led to a severe accident which left a 29-year-old in a coma. "They aren't activists, they're criminals," said local CDU politician Klaus Peter-Willsch. Environmentalist group Wald statt Asphalt replied that "it's tasteless to draw a link between the tragedy and our opposition to the A49."

Ten years ago Germany was rocked by revelations of large-scale sexual abuse of minors by clergy in the Catholic church. An offer of compensation made this September was condemned as "too little, too late" by the victim's organisation Eckiger Tisch. This week brought more trouble for the Church. One of its senior figures, the archbishop of Hamburg, Stefan Heße, is accused of covering up for a priest who abused his niece for years. The victim's mother was paid 3,000 D-Mark in hush money to drop any charges. Mr. Heße denies any wrongdoing.

While the French stocked up on condoms and wine during the spring's Corona lockdown the Germans had other priorities - toilet paper sold like, well, toilet paper. With Covid cases yet again peaking in the Bundesrepublik, the hamsters are back! According to Wirtschaftswoche, discounters Lidl and Aldi have seen a recent sharp increase in sales of loo roll.

For years riot police in Magdeburg "jokingly" referred to a local snack shop operator as "the Jew" because he didn't always give them the right change. The Saxony-Anhalt interior minister was not amused. In defiance of the CDU party line, he has joined forces with his peer in Lower-Saxony, an SPD man, on a study into racism in the police. How much longer can federal interior minister Horst Seehofer shrug off calls for a national study with the tired claim that "there is no structural problem with racism in the police"?
---
To hell with federalism (long live federalism)
Patchwork rugs are coming in for some bad press at the moment in Germany. Barely an hour seems to pass without someone lashing out at this garish piece of furnishing.
"Opposition politicians criticize the extension of the patchwork rug," reported the Nürnberger Zeitung on Thursday. The evening before, the Westfälische Allgemeine Zeitung promised that: "New rules should put an end to the patchwork rug."
Fear not though weavers of Chiemgau in Bavaria. The German establishment is not coming for your traditional Fleckerlteppich. The hooha instead centres on Germany's bamboozling system of local governance, which was already being disparaged as a Flickenteppich by Prussian administrators back in the late 19th century.
What the Prussians wanted to eradicate were highly autonomous principalities, which meant for example that someone travelling through the German-speaking world in the early 19th century would have to pay dozens of border tolls, each of varying expense.
That local system has never totally disappeared. Modern Germany still exists in constant Spannung between the centralising impulses of the Prussians and the hodge-podge of local fiefdoms left over by its predecessor, the Holy Roman Empire.
This tension has become increasingly apparent in recent weeks, with centralisers complaining that the federal system is too slow and too fragmented to keep up with the spread of the coronavirus.
Leading the centralist surge is Markus Söder, leader of a state normally so proud of its independence it insists on being called Freistaat Bayern. Mr Söder says that it is time for a national response to the virus, with consistent rules wherever one lives.
"There is so much confusion and so much uncertainty about the rules," he said last week, calling for "halfway compulsory nation rules." Leading politicians have lined up to back him. "No one knows where which rules apply," complained Friedrich Merz.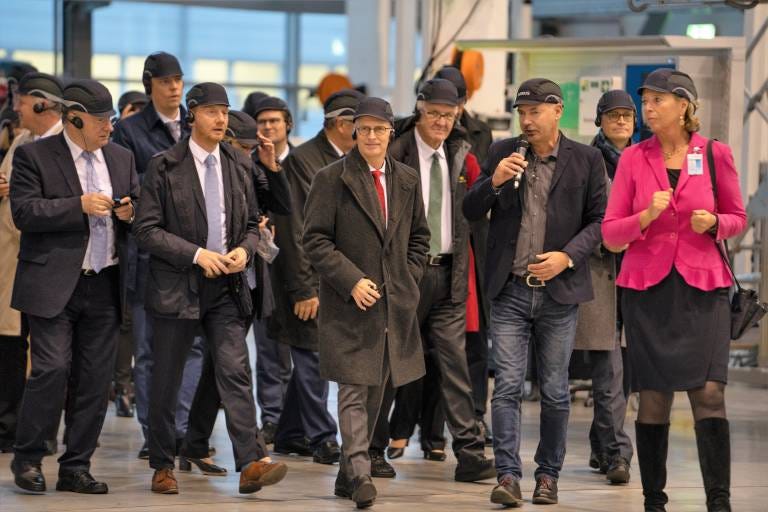 Happier times, die Länderchefs visiting an Airbus factory together

©

imago images / Chris Emil Janßen
The Flickenteppich has its defenders, though - none more resolute than Reiner Haseloff, state leader in Saxony-Anhalt, who since the start of the pandemic has constantly sought opt-outs for his state. Most notoriously, the CDU man was the only state leader who refused to adopt a proposal by Angela Merkel to bring in nationwide penalties for Maskenverweigerer back in August.
The influential political philosopher Wolfgang Merkel (no relation) also mounted a fierce defence of the patchwork rug this week. Speaking to Die Zeit, he said that politicians like Söder were stoking fear about the pandemic to extend executive power.
"One does not have to be malicious to see an anti-liberal pattern here: charismatic leaders and a willing population. I can only warn strongly against intentionally or negligently weakening the forces that can prevent increased executive power," Mr Merkel warned.
This fear seems exaggerated. If anything, the corona crisis is demonstrating that the chaotic power structures of the early 19th century are alive and kicking.
Amid a cacophony of expert opinions, spanning from lambasting the government for maintaining restrictions through the summer to berating it for loosening the rules too soon, local administrators can pick the expert to suit their needs.
Saxony, where cases are low, wants the number at which the alarm switch is flicked to be higher than 50 cases per 100,000. Mecklenburg-Vorpommern doesn't want Berliners going on holiday there. NRW wants a lockdown at Christmas, but otherwise for things go on as normal.
The result is powerlessness at the top.
Angela Merkel needed 8 hours on Wednesday to convince federal leaders to agree to some fine-tuning of the mask-wearing rules. But she couldn't forge agreement on ending the controversial Beherbergungsverbot (see Tuesday edition), leading some states to threaten they'd go it alone. That's the negotiating muscle of 'the most powerful woman in the world,' lest we forget.
And with administrative courts overturning new rules left, right and centre, the picture of chaos is complete.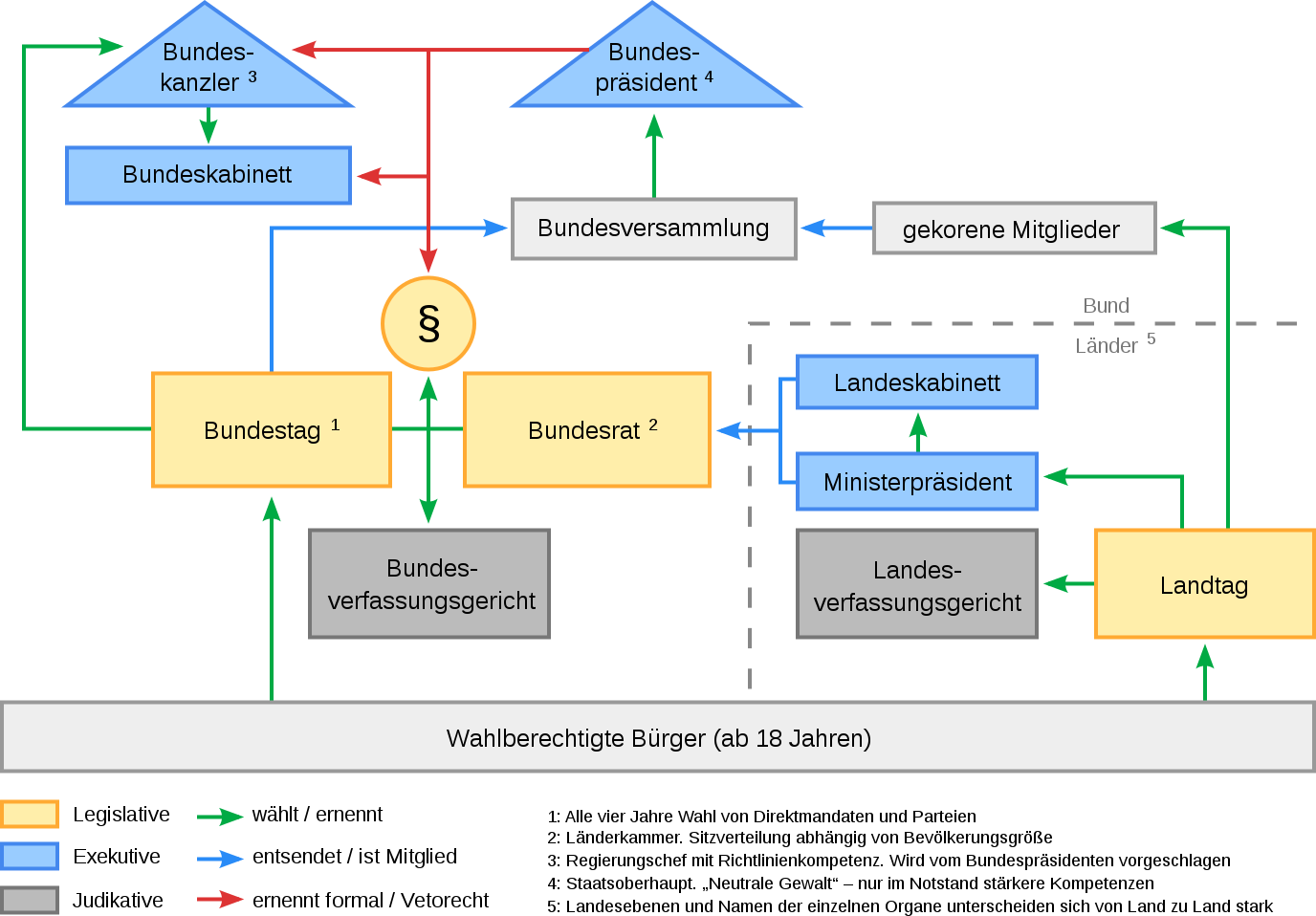 German federalism explained…

©

111Alleskönner
All this begs the question of how Germany has so far come through the pandemic relatively unscathed. One shouldn't forget: not so long ago federalism was being hailed as the saviour of the nation. In April, one esteemed UK newspaper declared that "Germany's devolved logic is helping it win the corona race."
The argument then was that local government was better at reacting to local needs. That probably wasn't too stupid an observation.
J.L.
---
---
Who we are:
Jörg Luyken: Journalist based in Berlin since 2014. His work has been published by German and English outlets including der Spiegel, die Welt, the Daily Telegraph and the Times. Formerly in the Middle East.
Axel Bard Bringéus: Started his career as a journalist for the leading Swedish daily Svenska Dagbladet and has spent the last decade in senior roles at Spotify and as a venture capital investor. In Berlin since 2011.
---
If this newsletter has been forwarded to you and you wish to subscribe, click here: