Discover more from The German Review
News & analysis on politics and current affairs in Germany. Helping an English-speaking audience stay smart about Europe's major power.
Over 4,000 subscribers
40 years' Oktoberfest bombing: the Sunday review
This newsletter is a two minute read
Dear readers,
Today: an alternative reading of the Covid pandemic; remembering "Germany's first far-right terror since the war"; plus weekend reading recommendations.
Do you have feedback? email us at info@hochhaus.news
Have a great Sunday,
Jörg & Axel 
---
Laut, lauter… Lauterbach!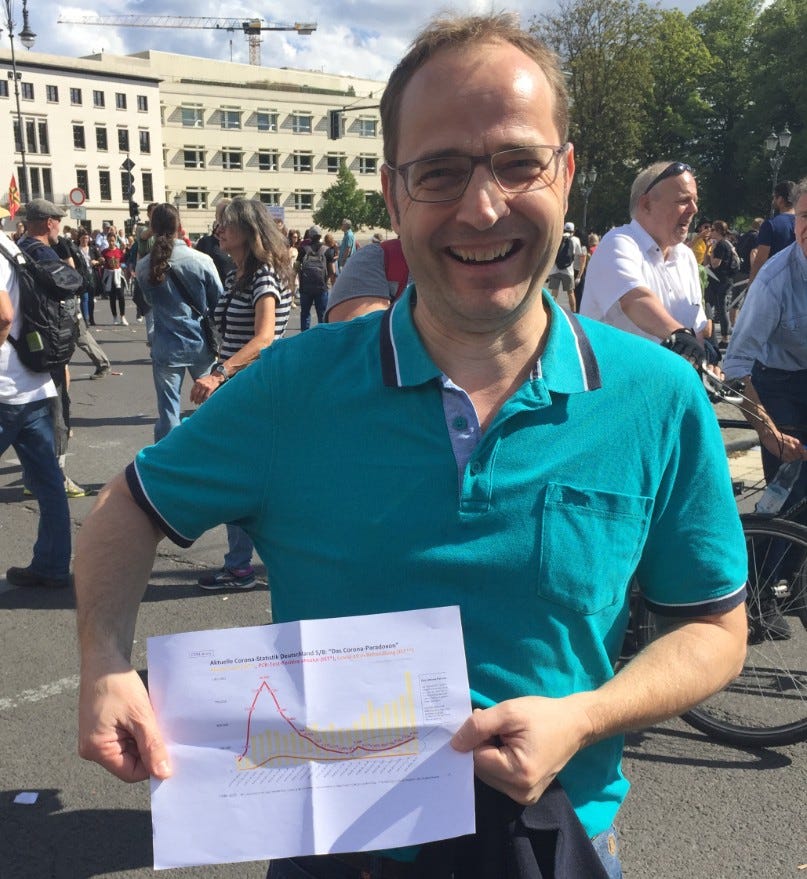 A study by the university of Passau found that Germany's public broadcasters tended towards alarmism and bias in their reporting on COVID-19.
Since the start of this newsletter, Jörg has written several thoughtful pieces and told some alternative stories of Germany in the midst of the pandemic.
This Friday we reported that while coronavirus cases are rising dramatically, mortality is much lower than in the spring.
The death toll has been going up in recent days, it is now on a par with average daily traffic casualties.
---
Blind in the right eye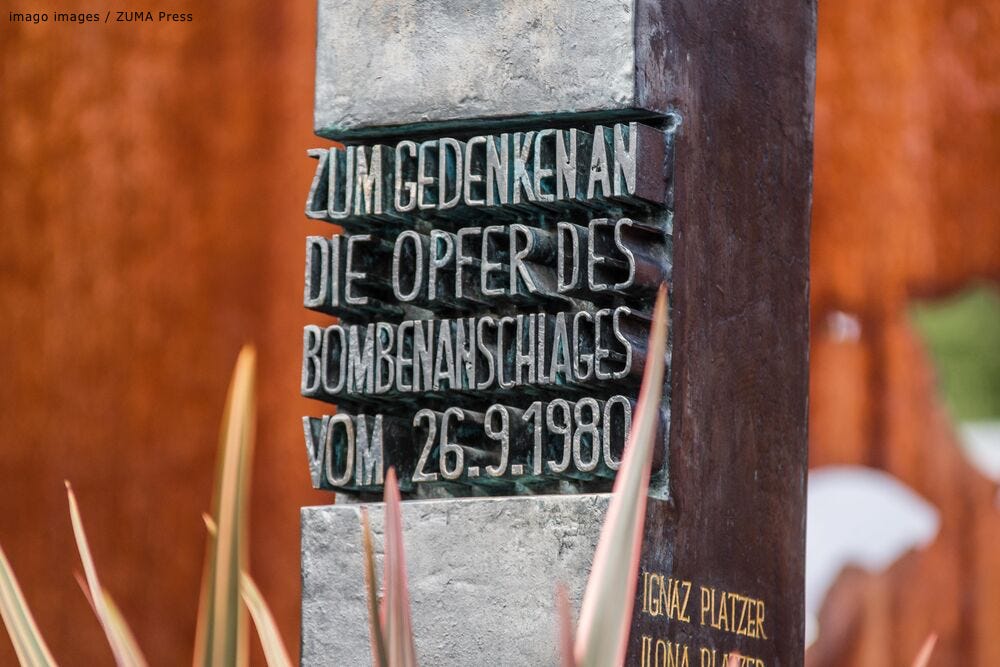 This Wednesday we reported on the seemingly new threat of far-right violence in Germany.
But German papers yesterday commemorated the 40th anniversary of what was dubbed the 'first act of far-right terror' since the second world war. Gundolf Köhler's bomb, planted at the entrance to Oktoberfest, killed 12 people and severely wounded 200 more.
As both the F.A.Z. and die Zeit point out, Köhler was not the first right-wing terrorist. Nor did he act alone, as investigators hastily concluded at the time. Both newspapers acknowledge that right-wing terrorism has been more prevalent and organized in post-war Germany than politicians, judiciary and the media have wanted to admit. It dates back to at least the 1960s.
Due to the recurring problem of far-right tendencies in the armed forces (something we've also reported on), Christof Gramm, head of the Military Counterintelligence Service, was sacked this Thursday. Mr. Gramm's agency failed in its one job - to root out (right-wing) extremism in the Bundeswehr. 
In an editorial piece, der Spiegel has blamed state interior ministers for failing to stop similar tendencies spreading inside the police forces.
---
Sunday reading:
---
Next week…
The story of why a spring day in Potsdam in 1933 could define the fate of the most powerful family in German history… for a second time.

"Since 2005, little girls can decide: Do I become a hairdresser — or Chancellor?" - the words of Alice Schwarzer, Germany's best-known feminist. But does German politics still have an equality problem? Find out next week.
---
If this newsletter has been forwarded to you and you wish to subscribe, click here:
---
Who we are:
Jörg Luyken: Journalist based in Berlin since 2014. His work has been published by German and English outlets including der Spiegel, die Welt, the Daily Telegraph and the Times. Formerly in the Middle East.
Axel Bard Bringéus: Started his career as a journalist for the leading Swedish daily Svenska Dagbladet and has spent the last decade in senior roles at Spotify and as a venture capital investor. In Berlin since 2011.