Discover more from The German Review
News & analysis on politics and current affairs in Germany. Helping an English-speaking audience stay smart about Europe's major power.
Over 4,000 subscribers
Nuclear waste, criminal clans and reunification: the Sunday review
This newsletter is a three-minute read
Dear readers,
Today we are talking 30 years of a unified Germany, reaction to nuclear waste disposal plans, and the role of women in criminal clans.
We rely on readers sharing the newsletter to help us grow. So, if you know someone who'd like to read it, please forward it on.
Have a great Sunday,
Jörg & Axel 
---
What you might have missed in last week's news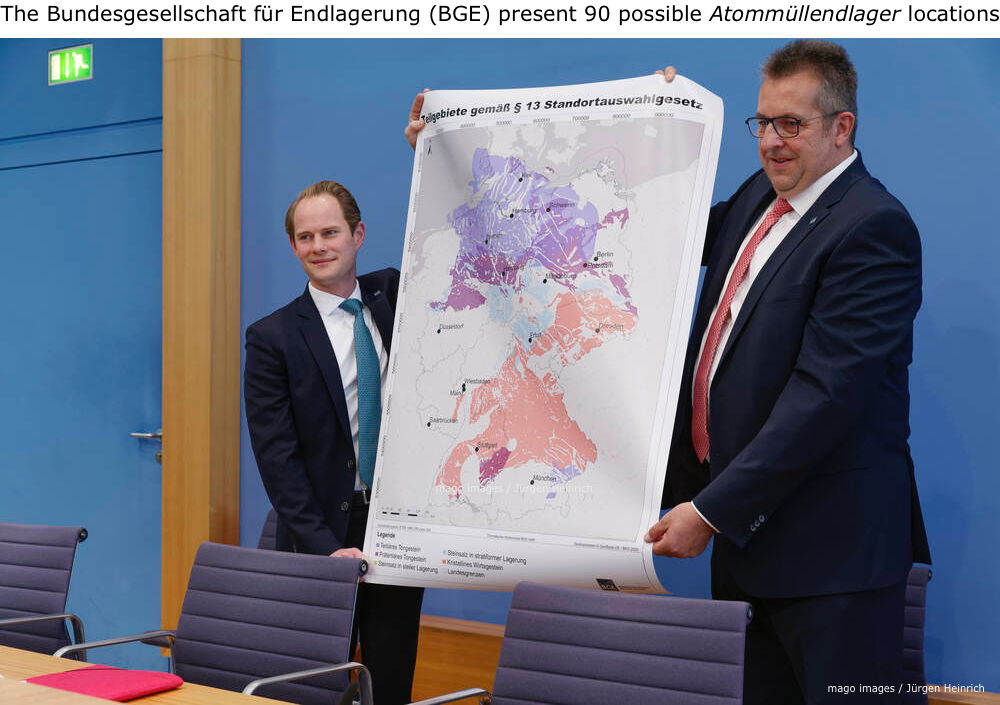 Outraged that so many of the possible Atommüllendlager locations identified by the government last week are located in Bavaria, the state's environment minister called the report "a hack job at the level of a second-semester geology student." He didn't mention the fact that the greatest share of the nuclear waste, which needs a final resting site when Germany shuts down its last reactors in 2022, happens to have been produced in Bavaria.
Rupert Stadler, the erstwhile Audi boss, looked more like a sad puppy than a titan of industry during the first day of his trial this week. The man who was once tipped to replace Martin Winterkorn as CEO of the Volkswagen Group, and who wanted to take the USA by storm with "Clean Diesel", faces a ten-year prison sentence for falsifying the fact that the fuel wasn't so clean after all.
Russia's ambassador to Berlin, Sergey Nechayev, called der Spiegel's interview with poisoned opposition leader Alexander Navalny "low quality poetry." Mr. Navany himself (who showed up for the interview at six in the morning accompanied by 20 police officers) said that he'll return to Russia when he can. "My task now is to remain the guy who is not afraid," Mr. Navalny said. "And I am not afraid!"
---
The plight of women in Germany's criminal clans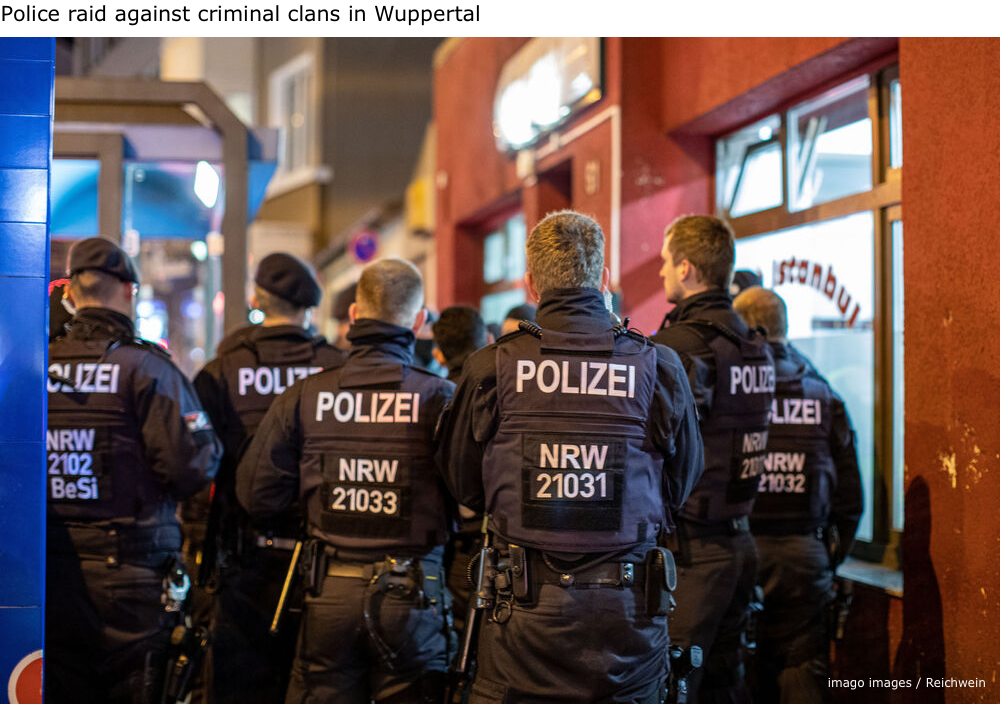 We have previously reported on Germany's perverse relationship with criminal clans, who's prominent members are treated like celebrities by the tabloids and who have social media presences with hundreds of thousands of followers. 
But the high-profile trial of Arafat Abou Chaker has brought about a change in tone. Der Spiegel this week reported on the plight of the clans' women, who live in a parallel society where neither civil liberties nor the law apply. Many of them are forced to marry their relatives and bear large numbers of children in order to increase the size and strength of their respective clan. Systematic rape and battery is common.
Yet as der Spiegel argues, getting to - and helping - the women might be the way to ultimately break the clans and their grip on organized crime. 
---
Alle Jahre wieder...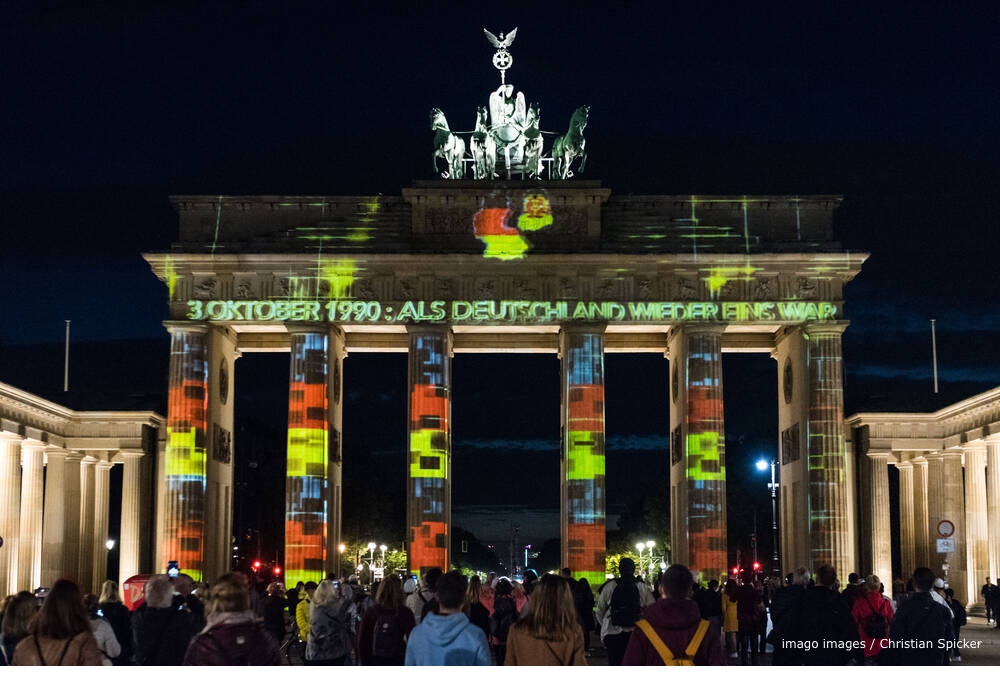 Every year when Germany celebrates its reunification, the yard stick comes out - media and politicians measure everything that can possibly be measured to show progress (or lack thereof) on the East's assimilation into the West. 
This year though, the tone is different. There is a realisation that some of the differences, such as productivity and the unemployment rate, existed even before the war, and that in a federally diverse country other differences between East and West should even be celebrated.
In arguably the most important areas the divide that existed 30 years ago is gone: 
Life expectancy is now the same in die Neuen Bundesländer as in die Alten and while older Ossis still have a lower life-satisfaction than their West German peers, the first East German generation to grow up in a unified nation is as happy as the Wessis.
What does the international media say?
And while Germany wants to focus on the convergence, the New York Times isn't having any of it. This piece to commemorate unification lists the differences in the economy, the political landscape, gender equality and more…
---
We'll be back with two in-depth stories and Five Things next Tuesday and Friday!
---
---
Who we are:
Jörg Luyken: Journalist based in Berlin since 2014. His work has been published by German and English outlets including der Spiegel, die Welt, the Daily Telegraph and the Times. Formerly in the Middle East.
Axel Bard Bringéus: Started his career as a journalist for the leading Swedish daily Svenska Dagbladet and has spent the last decade in senior roles at Spotify and as a venture capital investor. In Berlin since 2011.
---
If this newsletter has been forwarded to you and you wish to subscribe, click here: