Discover more from The German Review
News & analysis on politics and current affairs in Germany. Helping an English-speaking audience stay smart about Europe's major power.
Over 4,000 subscribers
Going viral on Wall St | Merkel wannabes | A comedy of errors
Hopping on the Corona bandwagon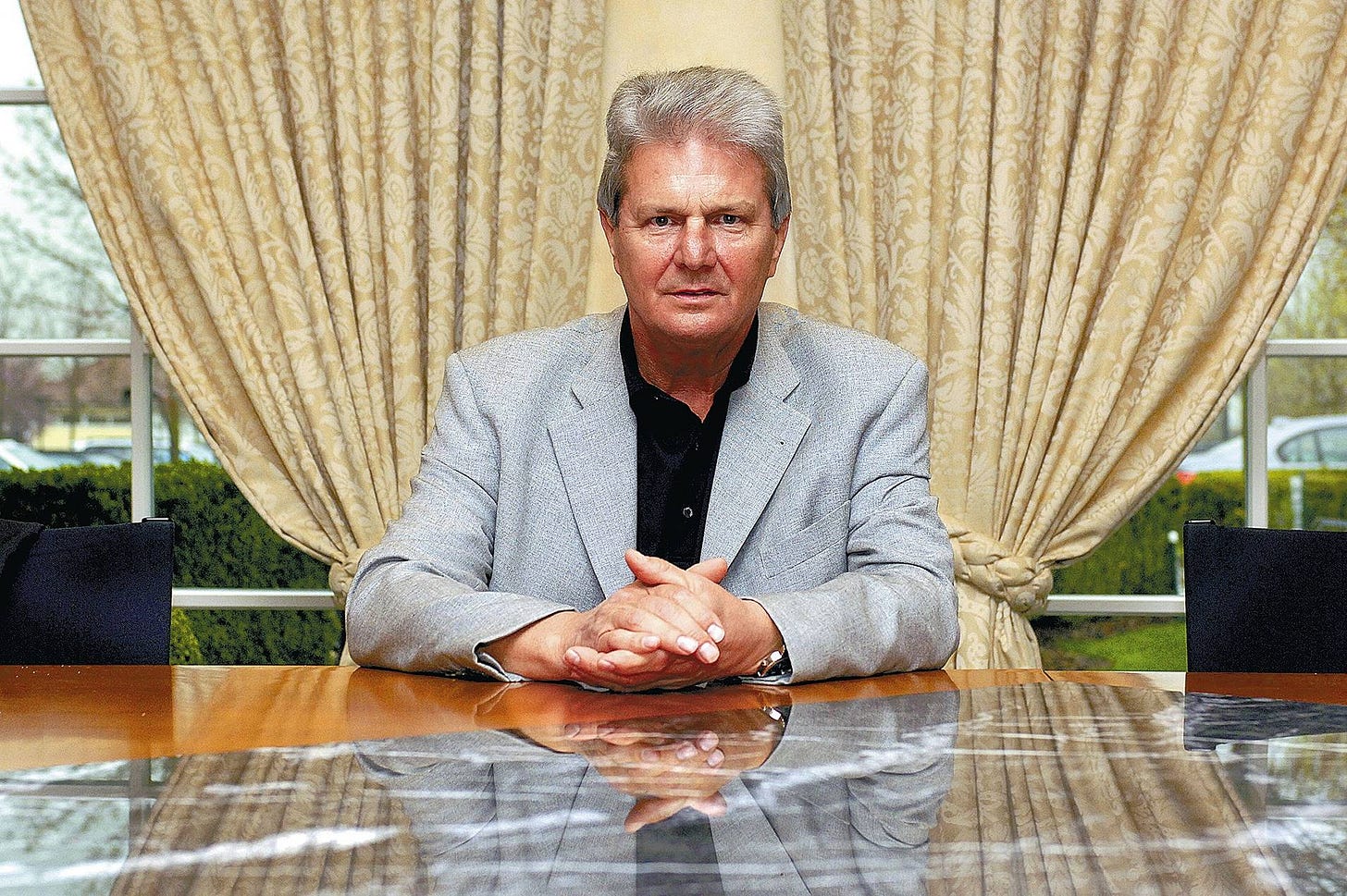 This Friday, German biotech company CureVac listed on the NASDAQ stock exchange in an IPO. The shares soared - at the end of the day the company was worth nine Billion Euros.
When CureVac in January announced that they were working on a Covid vaccine, no one took notice. Not that CureVac was unknown, five years earlier a €45M investment by the Bill and Melinda Gates Foundation made the headlines. But since the failure of a prostate cancer drug in 2017 the company had slumbered. 
Then suddenly in March CureVac was on everyone's lips. Allegedly, Donald Trump had attempted to acquire exclusive rights to the, still to be developed, vaccine for the US. CureVac took time to comment on the rumour. Enough time for the German government to declare that they'd stop any such attempt and for the company's largest shareholder, Dietmar Hopp, to use a TV-appearance to say that it was "not an option" for him to sell to Trump. When the company finally commented they denied that any such offer had been made. But by then no one cared.
CureVac struck while the iron was hot and filed to go public just weeks later and in June the German government declared that they had invested €300M for a 23-percent stake. The investment was criticized by the BDI, the umbrella organization for German industry for lack of transparency. The reasoning was also questioned. With its plans to go public CureVac didn't need the cash. Peter Altmaier, Minister for Economic Affairs, scoffed that "if we believe that it's necessary for the good of the people, we act fast."
Dietmar Hopp is already one of Germany's wealthiest men, the 80-year co-founded software giant SAP in the 1970s. Thanks to the IPO, he's now even richer. The €160M, which Mr. Hopp has invested in CureVac since 2005 are now worth five Billion Euros. And as if that was not enough, when CureVac listed Mr. Hopp bought additional shares in the company for €100M. As the IPO prospectus reads he 'agreed' to do that at the IPO price of €16 per share. By day's end one CureVac share cost €40, netting Mr. Hopp another €150M in paper gains. 
What seems like a roaring success, the 200 percent increase on day one of trading is a failure - it means that the company sold shares at a discount. A failure to everyone selling that is. But a boon for everyone, who like Mr. Hopp, was on the buying end. 
There is reason to believe that the company would never have received the unprecedented backing of the German government had it not been for the rumour about Trump's aggression. A rumor that was not true. And it's obvious that a medical company that has the backing of the German state stands a fair chance to attract large investor interest when listed on a public exchange. There's also reason to believe that Mr Hopp and the bankers supporting the listing should have understood that on a red-hot market, which has seen retail investors push any stock that smells of Corona to the skies, CureVac was underpriced.
Anyhow - not a bad couple of months for CureVac and Dietmar Hopp. Mr. Altmaier can also congratulate himself on a good investment, the German tax payers bought in at one Billion Euros. But as watchers of former German stock market darling Wirecard know - what goes up can come down. CureVac's vaccine is competing with another 170 or so others currently in clinical trials. For Mr Altmaier's (and the German taxpayers') sake, one hopes it comes up with the goods.
A.B.B
---
Slööööw down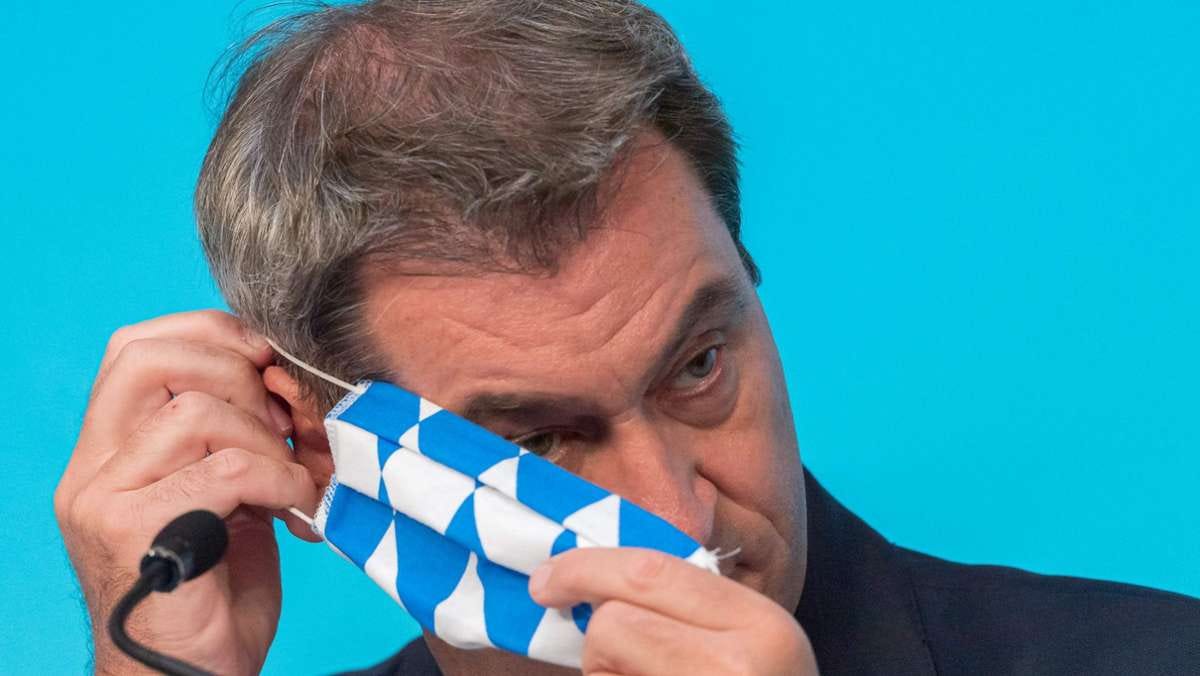 Well that was over quickly. Bavarian state leader Markus Söder - managed to keep journalists in business during the summer by preening himself against the backdrop of Bavarian palaces, thus firing rumours he wants Merkel's job when she retires. And now, just as the country returns from its holidays, he's ended it by cocking up his state's carefully orchestrated corona crisis response.
For those who haven't been keeping up: Söder, the boldest Bavarian since der Hackl Schorsch hung up his luge, has charged head first down the slope of public approval, eyeing the Chancellorship as the ultimate prize. 
His strategy has been to announce corona-battling measures as headlines grabbing as they are scientifically and ethically suspect. He was the force behind the sweeping lockdown, even as virologists and moderate voices suggested that pausing mass gatherings would be sufficient. Then he introduced non targeted testing despite complaints  the strategy is expensive and offers a misleading snapshot of someone's health that could be irrelevant a day later. 
It's the same playbook Söder used to manoeuvre himself into power in Bavaria in 2017. Back then he called for fences on the border to Austria and a change to the Constitution to stop refugees coming to the country. Regardless of the fact that both propositions were completely unrealistic, he saw that the track called for a tough line and swept past his arch nemesis Horst Seehofer in the process.
Now it seems that der Söder Markus has hit the ice rather too quickly. It turns out that his health ministry couldn't cope with the demands of mass testing: over 40,000 people who took tests had to wait over a week for their results - close to 1,000 of these tested positive. The bureaucrats put people's names manually into an excel sheet and process so slow that even those who tested positive waited days before being told..
Söder has been forced to cancel a tour of the North Sea coast - a trip which was the most clear signal yet that he is positioning himself as a national statesman. Enemies in politics and the media - and there are many - have their knives out.
As Söder smuggly remarked a few weeks ago - "only someone who can master crises can shine in the electoral race". After a week in which his state has done anything but, perhaps he will mean it next time he protests that he has no plan to run for the top office saying his "place is in Bavaria."
J.L.
---
An Eck-lat in the comedy world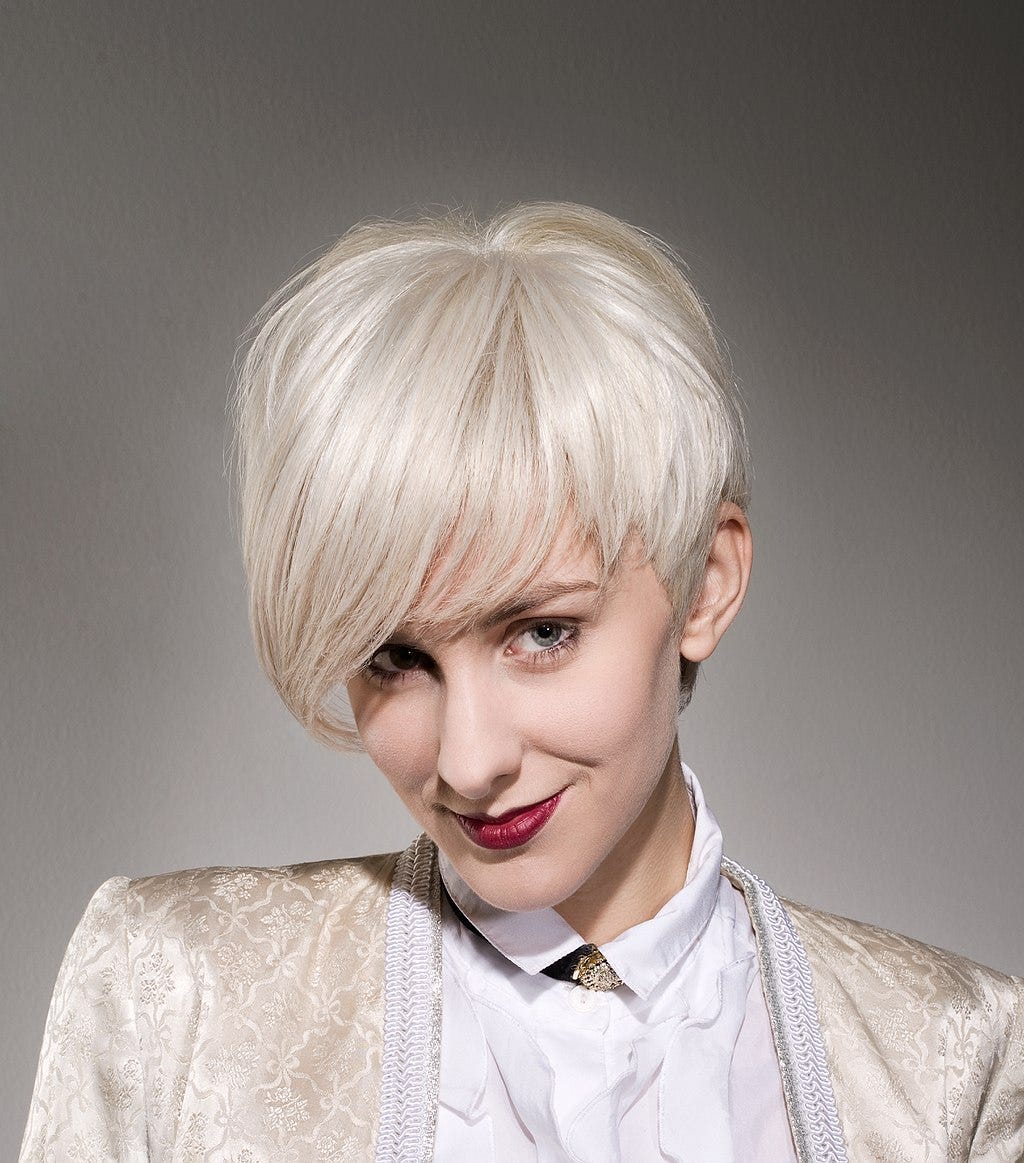 Lisa Eckhardt is something of a throwback in Germany: she's a performer prepared to shock her audience. 
Unlike their predecessors in the Weimar Republic, the modern-day German Kabarettist prefers to play it safe. Whether it is Oliver Welke for a liberal audience or Dieter Nuhr for conservatives, the jokes announce themselves with the subtlety of an Audi flashing its headlights as it careens down the autobahn. For cautious German public taste, comedy is there to reassure rather than provoke. (Audiences, by the way, don't laugh, they clap. Heaven forbid a witty one-liner elicit a spontaneous outburst of joy.)
Eckhardt isn't always funny - she often relies heavily on Nazi gags. A typical joke: "The problem with women's boundaries is that they are like those of Poland, everyone has a different interpretation of where they lie." But at least her androgynous persona and ambivalent attitude to modern mores make her somewhat risque in a staid profession.
It probably helps that she is Austrian, a people free of the stiff puritanism of their northern neighbours. Whether it's Michael Haneke, Ulrich Seidel or Falco, Austrians are just better at connecting with the darker side of human nature.
It turns out though, that Eckhardt's mischievous humour is too much for the sensibilities of her left-leaning German neighbours. Predictably enough, "cancel culture" has crossed the Atlantic and made her its first victim. A joke she told two years ago about Jewish men having too much money has been used to portray her as an anti-Semite.
She was on a shortlist to receive a prestigious book prize for her debut novel - Omama - until two authors refused to share a stage with her. The Harbour Front literature festival Hamburg in Hamburg then uninvited her, saying it had received threats from Antifa. This later turned out to be bogus - the threats were little more than vague grumbling by neighbours.
Asked about the controversy, Eckhardt says the term "cancel culture" mistakes subject for object. "It is culture that is being cancelled," she says. Still, the eclat is unlikely to have harmed her book sales.
J.L.
---
Last chance saloon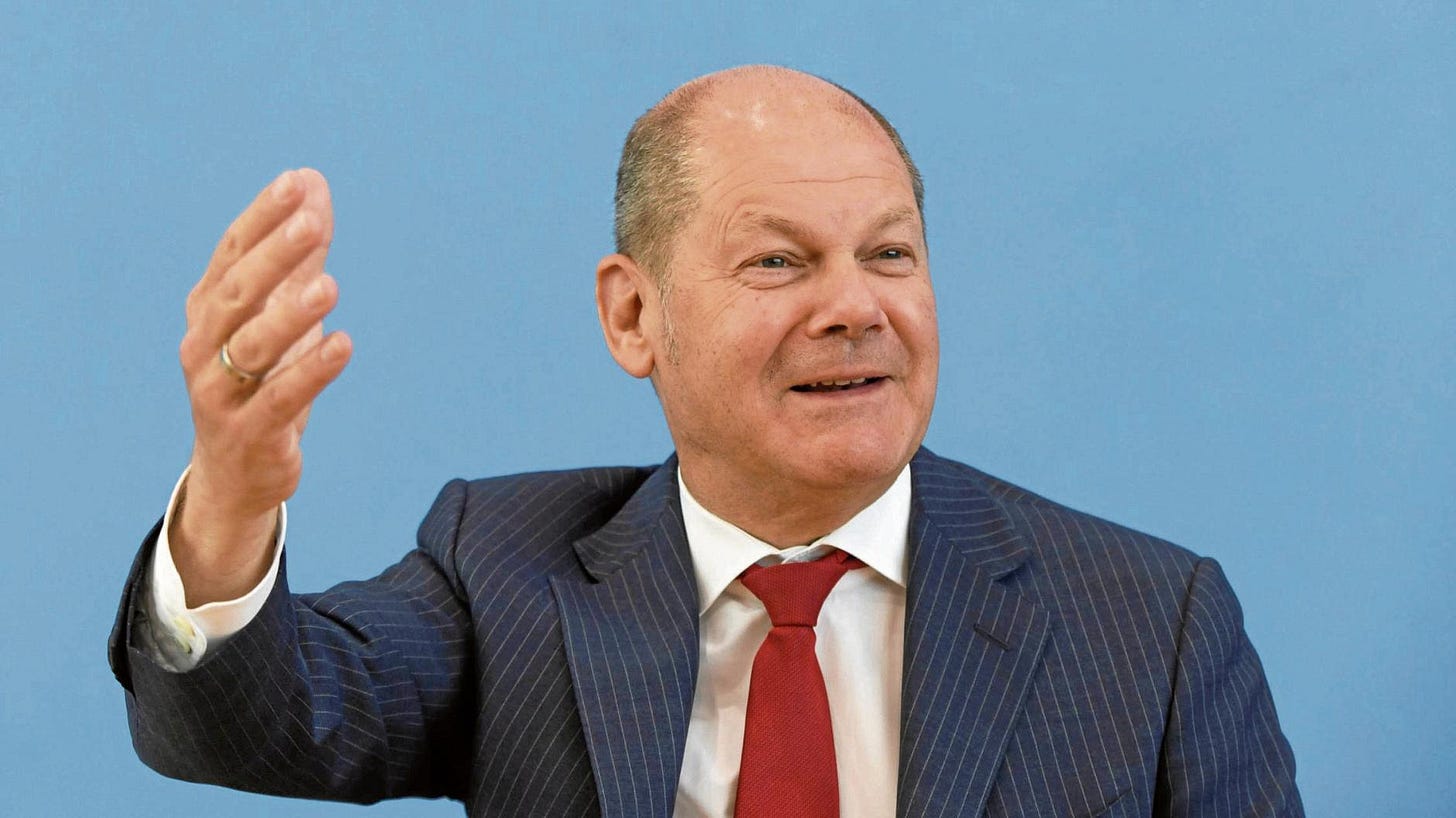 And so it begins, the 2021 election campaign. 
On Monday, the Social Democrats were first out of the traps, announcing their candidate for the Chancellorship. Olaf Scholz, who unsurprisingly was appointed, is now in the awkward position of having to campaign against the government in which his SPD is a junior partner and where he serves as vice-Chancellor.
The stakes are high - for the SPD the election will be a fight for relevance as a mainstream political party. Polling at 15 percent, they are far behind the Christian Democratic CDU and have been stubbornly trailing the Greens since early 2018.
October 2021, when German's go to the ballots, might be the last chance for the world's oldest Marxist-influenced party to show that they are not on the same trajectory as some of their European peers. 
Arguably the most impactful political movement of the last century, the Social Democrats of Europe are out of touch with a globalized, digitized world and are struggling to survive. To the horror of Comrade's across the continent, in places such as France and the Netherlands the electorate have pushed their local parties down to the brink of existence. 
No one doubts the former mayor of Hamburg's ambition, but his chances of succeeding Angela Merkel are slim. It is also unclear if the Greens, with whom Scholz is hoping to partner, would enter a coalition with the SPD and the third party needed to form a majority, the Left. 
Scholz' hope is firstly that the Greens see the role as a junior partner in a CDU led government - the most likely election outcome - as a kiss of death. Neither the liberal FDP nor the SPD have bounced back after playing second government fiddle to the CDU. Secondly, that he can lure them with the chancellorship, a role that he cannot claim for himself should the Greens beat the SPD in the elections. 
For the Greens, who style themselves as the new voice of the center-left, fourteen months before the election is too early to position themselves in either direction."
"Have fun on this trip Olaf Scholz!", was party chairman Robert Habeck's only comment. 
And maybe it's wise advice to Mr Scholz and his fellow party members to enjoy this trip, the last election campaign during which there's still a distant hope that Gerhard Schröder will not go down into history as the last Social Democratic Chancellor.
A.B.B.