Discover more from The German Review
News & analysis on politics and current affairs in Germany. Helping an English-speaking audience stay smart about Europe's major power.
Over 4,000 subscribers
Anticolonialist smugglers, BER and book wars
A two-minute read
Dear Reader,
Enjoy the extra hour of sleep while you can, today might have been the last time Germany turned back the clock for wintertime… Here's a look back at some news items you might have missed last week, as well as a glimpse ahead.
If you enjoy the newsletter, forward it to friends.
Best,
Jörg & Axel
---
if this newsletter has been forwarded to you:
---
Last week...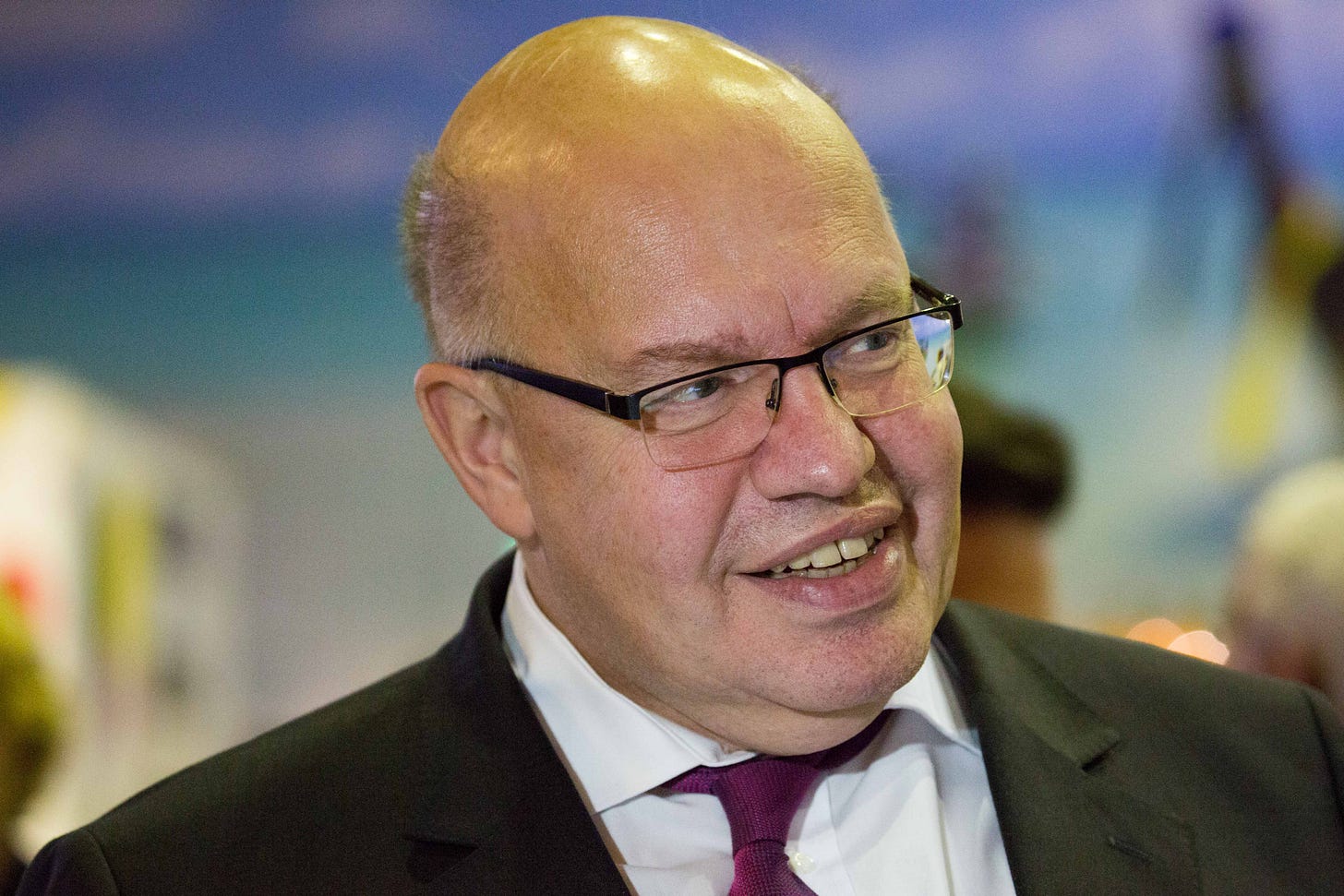 Nein! to lockdowns! sais Peter Altmaier ©
Patrick Büttgen
---
Next week…
On Wednesday the anti-Islam far-right movement Pegida will mark its sixth birthday with a corona-restrictions defying march through its city of origin, Dresden. The first weekly demonstration of the Patriotic Europeans Against the Islamisation of the Occident in 2014 drew only a handful of protesters but increased to 25,000 and spawned offshoots across Germany at the height of the refugee crisis. The corona-demonstrations during the summer have been likened to the Pegida rallies of old.

The verdict in the Bergischgladbach child abuse case is expected on Thursday. A police raid on the home of a suspect in October 2019 uncovered a paedophile crime-network of unprecedented size. The suspect was the central figure in a ring of 1,800 offenders and had himself for years abused his 3-year old daughter.

"The best piece on the BER airport disaster I've ever read," one reader wrote to us in praise of Jörg's reporting on Berlin's new airport, which is finally set to open next Saturday. So if you haven't already, make sure to read it :-) 

---
We'd be delighted if you forwarded our newsletter to friends. If you've not yet signed up, you can do so here:
---
Who we are:
Jörg Luyken: Journalist based in Berlin since 2014. His work has been published by German and English outlets including der Spiegel, die Welt, the Daily Telegraph and the Times. Formerly in the Middle East.
Axel Bard Bringéus: Started his career as a journalist for the leading Swedish daily Svenska Dagbladet and has spent the last decade in senior roles at Spotify and as a venture capital investor. In Berlin since 2011.